The regulatory landscape is constantly changing. Our large staff of former FDA and industry experts Ensure you stay on top of it all.
Whether you need help preparing submissions or need to staff your internal team with an experienced expert,
we help you navigate complex regulatory challenges, bring your products to market, and keep them there.
Regulatory Submissions & Resourcing
FUNCTIONAL AREA
We'll work with you in both pre- and post-marketing drug safety regulations, regulatory filings, marketing authorization applications, variations and renewals, and carefully develop due diligence strategies. Our regulatory experts manage the entire registration process for new drugs, biologics, generic products, and medical devices.
Review of client technical dossiers and developmental plans
Research and interpretation of regulations
Determination of regulatory status
Pre-submission review of technical documents
Critical writing and review of documentation
Clinical trial applications and notifications (IND, IDE, CTX, etc.)
Marketing Application Support (NDA, BLA, ANDA, 510(k), PMA, etc.)
Orphan Drug, Treatment Use, and ANDA Suitability petitions
Our experts prepare all major regulatory submissions and provide extensive quality control review for all trial-related documentation, such as:
Regulatory Agency and IRB/EC submissions
Procurement of Import/Export license
Initial submissions, amendments, notifications, and closeout submissions
Working collaboratively, our regulatory specialists coordinate all aspects of your trial's document collection and submissions, including:
Managing all regulatory documentation as part of the start-up, conduct, and close-out phases
Coordinating clinical trial application filings to regulatory agencies
Ensuring submissions comply with regulations
Managing submissions and document storage processes
Staying abreast of all regulations to ensure documentation compliance
Our team of experienced regulatory scientists can write the nonclinical, clinical, and CMC sections in CTD and traditional format for your new drug and biologic applications.
Get access to expert consultants as well as contingent or direct hire candidate search and placement services. We specialize in the entire range of the resourcing process, giving you a breadth of expertise that has become increasingly hard to find in the life science industry.
Put your projects in the hands of qualified third-party experts. Project-based consulting engagements are executed by an individual or team of specialized resources. Our dedicated project management team works closely with your leadership team to establish and track project milestones, schedule activities, guide resources, and report on success.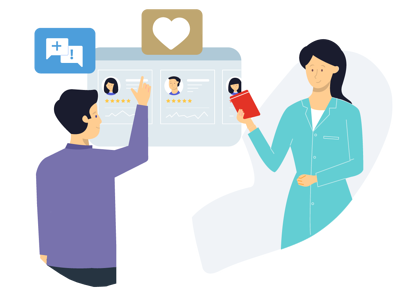 Get contracted full-time consultant (FTC) staffing support and functional outsourcing for specified or open-ended engagement durations—a flexible, convenient alternative to traditional hiring. Fill staffing assignments, bridge gaps, and fill interim and even long-term roles. Contracted resources can work on-site or off-site as a functional extension of your team.
We rapidly identify and place direct hire candidates in a variety of positions and job functions. Our recruiters draw on extensive industry expertise to fully understand your hiring needs and conduct a rigorous identification and screening process to provide a shortlist of highly-qualified candidates, especially in aggressive and complicated areas.
Introductory
Conversation
Proprietary Resource Selection Process
About Us
About You
Scope Of Work
Background And Expertise
Location Of Resource
Rate Rightsizing
Recruiting Team External Search
In-House Subject Matter Experts
Resource Identification
CV And Rate
Perfect Match Summary
Interview Call Coordination
MSA And Addendums
Supplier Qualification
Kickoff Coordination
Project Management Of Resource
Satisfaction Management For Client
Total Quality Guarantee
Contact us and get the conversation started.
Our resources can be utilized to meet the wide range of regulatory requirements, as well as to support staffing assignments, lead and manage related activities, bridge staffing gaps, and provide long-term or interim leadership.
---
Please contact us to learn more about fulfilling specific regulatory affairs resourcing needs. We help clients secure a wide variety of life science resources for both contracted and direct hire engagements with the perfect combination of qualifications, experience, and motivation for succeeding in challenging and demanding projects.